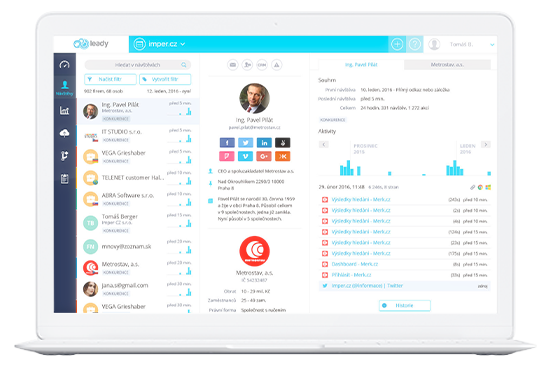 Identify the customers on your website
Let Leady do the hard job of searching for business on your behalf. Our app identifies companies that visit your website and subsequently provides you with their contact details, turnover and other information.
Don't waste your time searching for potential clients – they are already looking at your website.